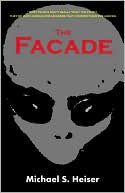 Editors note: This is the ninth in a special series of Raiders News Network interviews focusing on the 60th Anniversary of the 1947 Roswell, New Mexico UFO Incident. Tom Horn is joined by Dr. Mike Heiser, Ph.D. in Hebrew Bible and Semitic Languages from the University of Wisconsin-Madison. Before attending the UW-Madison, Mike earned an M.A. in Ancient History from the University of Pennsylvania (major fields: Ancient Israel and Egyptology). Mike's other academic interests include paranormal and occult religions and western esotericism. He is particularly interested in how these worldviews and traditions have historically drawn on biblical and ancient Near Eastern material and in turn influenced biblical interpretation on the popular level. He has become well known through numerous radio appearances for his critiques of "parababble" and inside-the-box religious thinking. He is best known to popular audiences for his paranormal thriller, The Facade, which intertwines many of his interests.

HORN: Why are you still involved in UFO research as an academic?
HORN: What is The Façade about, and what were your goals with the book? What makes The Façade different in your mind, from similar novels?
HORN: The Façade also gets into the Roswell event. What do you think happened at Roswell ?
HORN: What about references in certain government documents to recovered bodies?
HORN: Do you think that all UFO reports concern man-made UFOs?
HORN: How would you characterize ufology as a whole—what kind of people get involved in the subject and what are their motivations?
HORN: Do you think that there are intelligent aliens and that these beings have visited earth?
HORN: You've become somewhat notorious for your criticisms of Zecharia Sitchin and his ancient astronaut theories—where does Sitchin go wrong?
HORN: What's the difference between what you've had done to the Majestic documents and research others have done on those documents?
"

At the suggestion of attorney Bob Bletchman, I had obtained 27 examples of Hillenkoetter's various writings from the Truman Library. Dr. Wescott reviewed these and the EBD [Eisenhower Briefing Document] and stated in an April 7, 1988, letter to Bob . . . '

In my opinion there is no compelling reason to regard any of these communications as fraudulent or to believe that any of them were written by anyone other than Hillenkoetter himself. This statement holds for the controversial presidential briefing memorandum of November 18, 1952, as well as for the letters, both official and personal.'"

[1]
HORN: Again, without revealing too much, what are the implications of this testing for UFO research and the Majestic documents?
---